Notices
All visitors are required to take a Lateral Flow test 48 hours before visiting the Grange Park sites
Dates for your Diary!
We are fast approaching the end of the year, but we still have so many events, activities and trips planned. See our list of key dates for this term here.
School Tours
We are now taking prospective parent tours for year 7 places for the 2022/23 academic year. If you would like to book a tour, please contact the school office on 01732 882111 or via email at office@grangepark.kent.sch.uk.
Grange Park win the Regional Finals of the Table Cricket Championship
10th May 2022
Some of our Year 8 pupils have been taking part in the Table Cricket tournament run by the Lords Taverner's. After cruising through the heats, the pupils went to Crawley to compete in the regional finals, and did amazingly well and won. Pupils be will off to Lords soon to compete in the National finals!
The event was covered on both BBC radio and television and if you would like to view the coverage, please click the links below
BBC Radio Kent
https://www.bbc.co.uk/sounds/play/p0c2f600 - (3:31:45 - 3:36:15).
BBC South East Today -
https://studio.youtube.com/video/ZlUELl5IuSg/edit
What and amazing achievement - well done to all of our pupils who took park.
Ukraine Fundraising 1st April 2022
At the end of last term, pupils organised a fundraising afternoon to show support to the people of the Ukraine. The pupils arranged a variety of activities including a bake sale, soak the teacher and a leg wax! Pupils and staff also wore blue and yellow for the day. In total, the pupils and staff raised over £500, which was a fantastic achievement. To see all the fun, please visit our gallery page.
Grange Park Pupils Grill Local Business Owners!
As part of the schools work with the Careers & Enterprise company, a cohort of Year 10 & 11 took part in the inaugural Skills 360 Reverse Interviews.
15 local businesses were interviewed by the pupils to give the employers an opportunity to learn how Grange Park pupils can add value to their business.
The pupils represented the school impeccably and developed interpersonal skills that they will carry into adulthood. To see an overview video, please click here.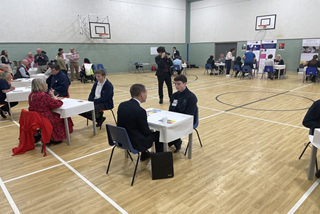 Red Nose Day 2022
This year to mark Red Nose Day, we held a Krispy Kreme doughnut sale and the pupils had to option to come to school in red clothes. Overall, we raised over £600 this year for this great cause, and our doughnut sale was supported by some of our Year 11 pupils who helped to distribute the tasty treats!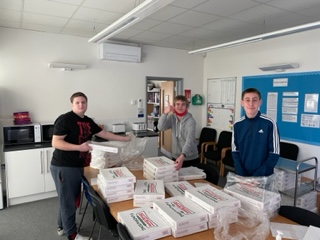 Ukraine Appeal
Pupils, staff and residents from the local area donated a huge amount of items to our Ukraine appeal. Our Key Stage 5 pupils collated all the donations and loaded them onto our buses and they were all taken to the main collection point at our Mid Kent College partnership site.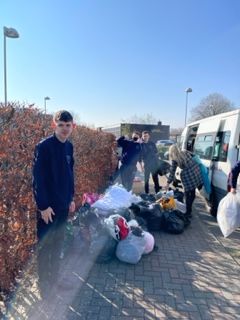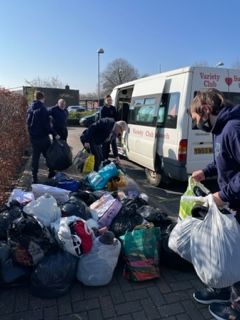 World Book Day 2022 3rd March 2022
Students and staff went all out for this year's World Book Day, especially in the hotly-contested Best Costume competitions. There were some incredible outfits on display, from Dolores Umbridge to Doctor Who, which made for a colourful, lively school environment.
Throughout the day, students took part in a range of fun activities including making Butter Beer, writing modernised fairy tales and a frantic, book-themed treasure hunt.
The celebrations ended with all year groups across our Wrotham and Stansted sites taking part in a marathon Zoom quiz – with Key Stage 5 finally scooping the top prize.
Congratulations to Ben and Miss McHardy for winning the best costume awards this year as voted for by the pupils and staff! To view our full gallery of today's events, click here.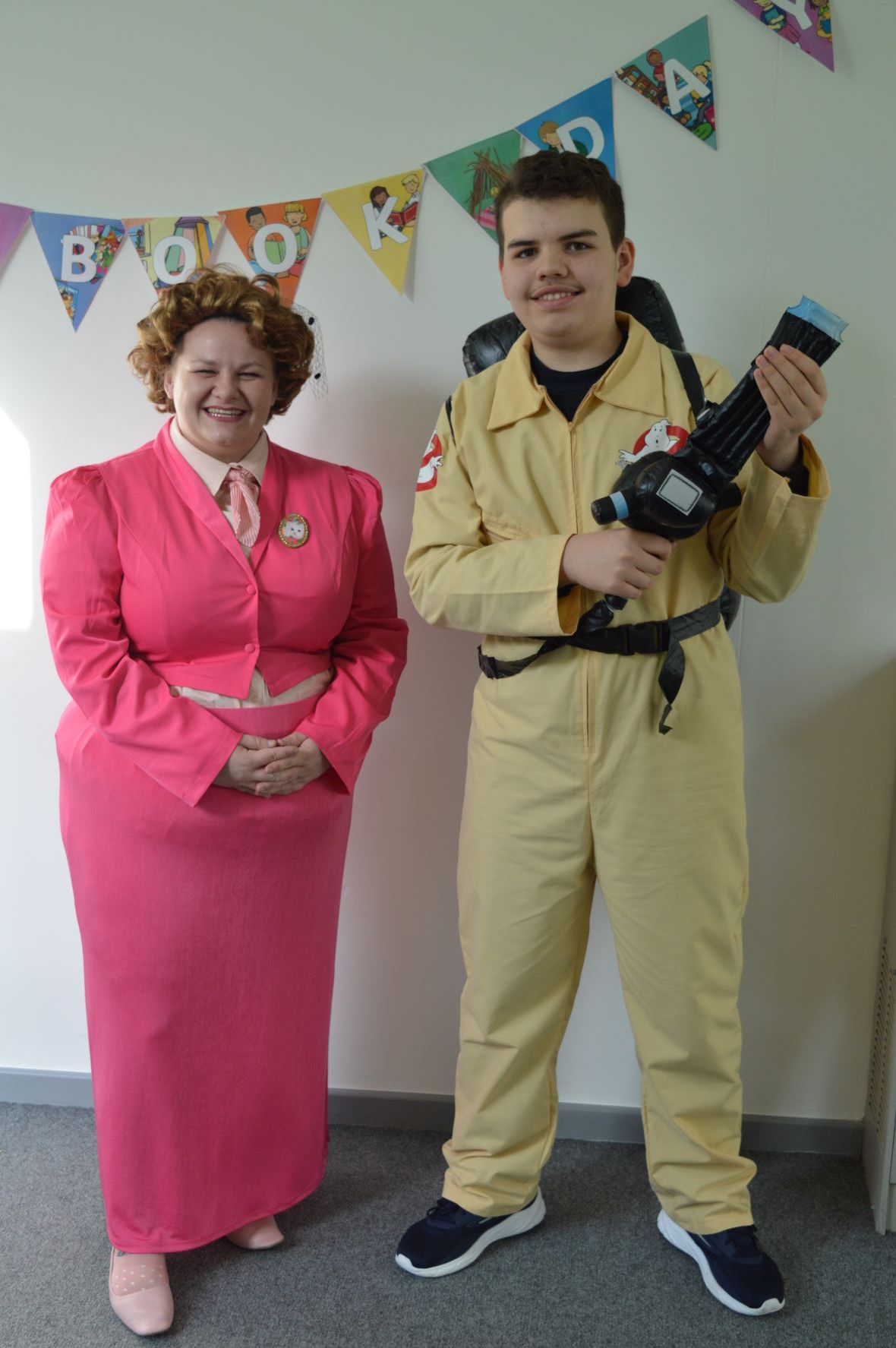 Number Day 4th February 2022
Today our pupils have taken part in an amazing Lego house competition, whereby they had to design and build a house without going over budget.
There were some fantastic entries, to view our gallery for the morning, please click here.
Grange Park wins Team of the Year at the KM Teaching Awards
I am delighted to announce, that I had the privilege of being presented the Kent Team of the Year Award on Friday evening at Ashford International Hotel. I was accompanied by Sue Murray, Chair of Governors and the Senior Leadership Team.
We were nominated by a number of parents whose words described the hard work and dedication of the staff at the school. I am so proud of the team at Grange Park and I have the honour of working with them every day.
We are united in providing the best educational opportunities for our pupils.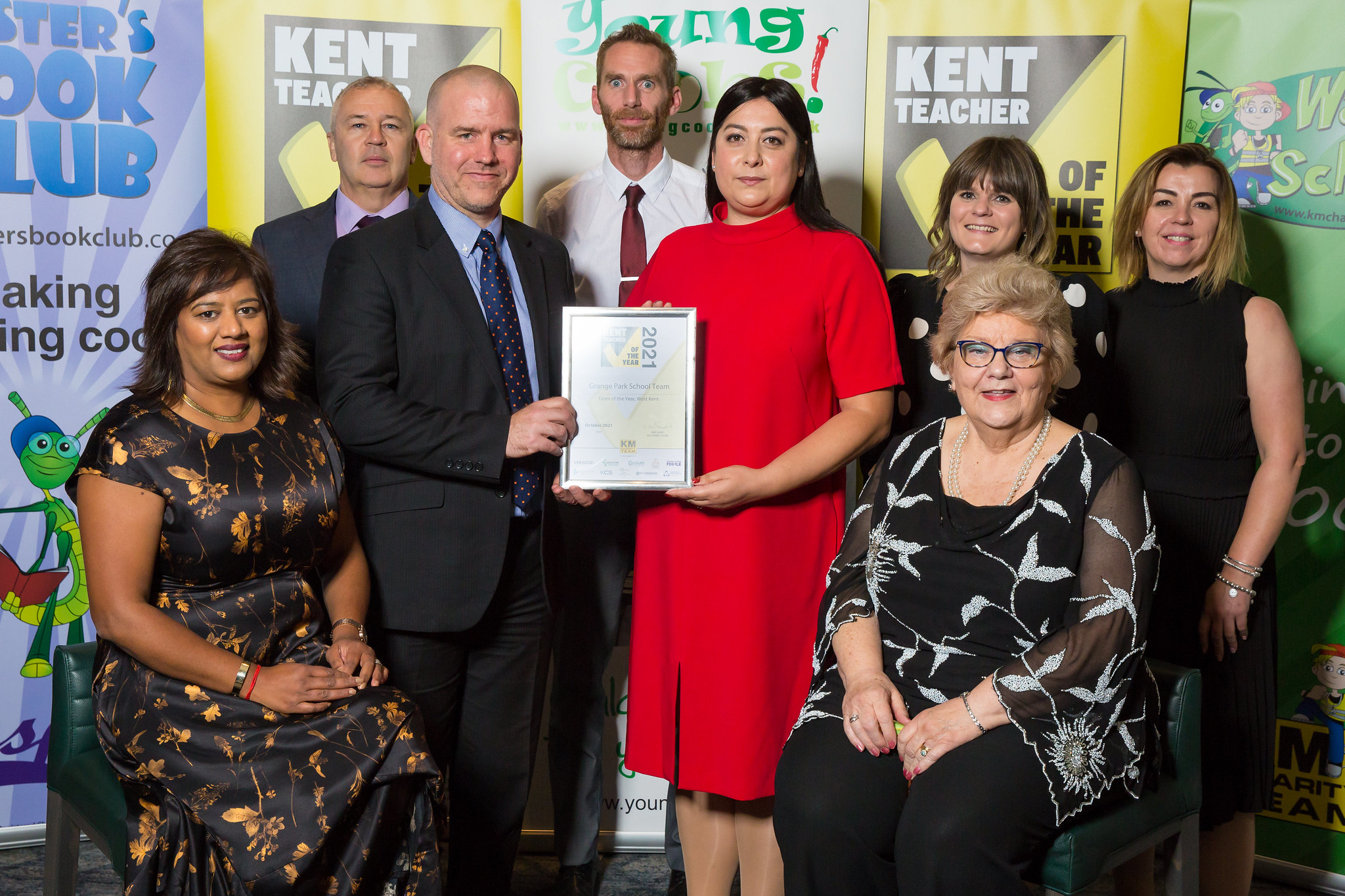 Miss Renukah Atwell - Executive Headteacher
UNICEF Rights Respecting Silver Award
Grange Park is awarded the Silver Rights Respecting School Award by UNICEF UK.
UNICEF is the world's leading organisation working for children and their rights. The Rights Respecting Schools Award is granted to schools that show commitment to promoting and realising children's rights and encouraging adults, children and young people to respect the rights of others in school. Silver is given to schools that make excellent progress towards embedding the principles of the UN Convention on the Rights of the Child into its ethos and curriculum. There are over 1200 schools across England, Scotland, Northern Ireland and Wales that have achieved Silver and over 500 schools that have been awarded Gold, the next step up and highest accolade granted by UNICEF UK.
Contact Us
Address
Grange Park School
Borough Green Road
Wrotham
Kent
TN15 7RD

Telephone
01732 882111
Email
Grange Park @ Stansted
Malthouse Road
Stansted
Kent
TN15 7PH

Telephone
01732 822813