Notices
School Tours
We are now taking prospective parent tours for year 5 & 6 places at our Stansted site for the 2022/23 & 2023/2024, along with secondary transfer places for the 2023/2024 academic year. If you would like to book a tour, please visit our Eventbrite page to book your space.
Current and former student win college awards
Leon Freeman and Daniel Connell won awards at the college awards evening. Daniel a current Grange Park student on the animal care course and former student Leon Freeman were recognised for their achievements this academic year. Daniel was recognised in the 'Student of the Year' category while Leon won the 'Exceptional Effort Award'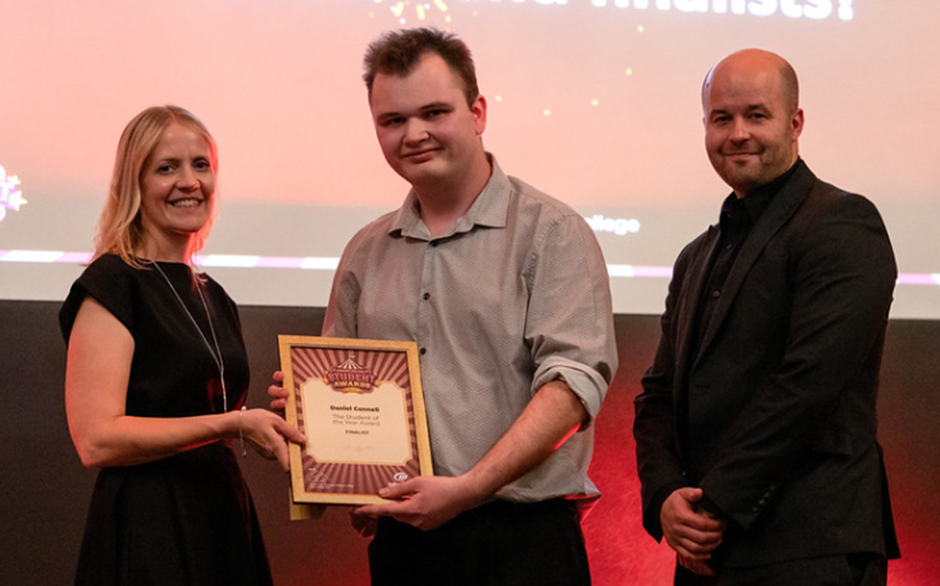 Daniel Connell receiving his award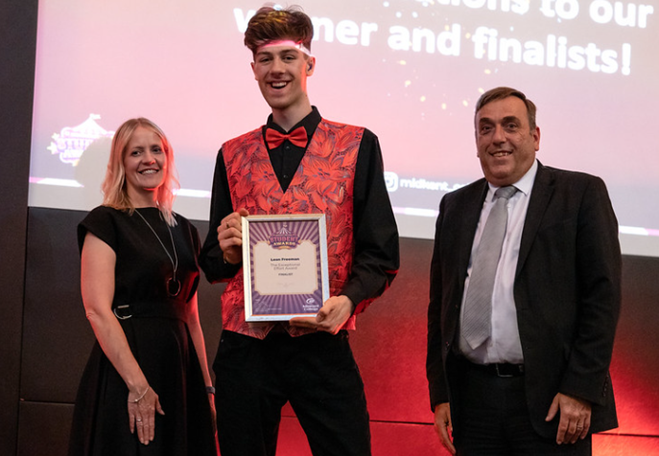 Leon Freeman receiving his award
Congratulations to Daniel and Leon, we are extremely proud of you!
Dates for your Diary!
We are fast approaching the end of the year, but we still have so many events, activities and trips planned. See our list of key dates for this term here.
Grange Park win the Regional Finals of the Table Cricket Championship
10th May 2022
Some of our Year 8 pupils have been taking part in the Table Cricket tournament run by the Lords Taverner's. After cruising through the heats, the pupils went to Crawley to compete in the regional finals, and did amazingly well and won. Pupils be will off to Lords soon to compete in the National finals!
The event was covered on both BBC radio and television and if you would like to view the coverage, please click the links below
BBC Radio Kent
https://www.bbc.co.uk/sounds/play/p0c2f600 - (3:31:45 - 3:36:15).
BBC South East Today -
https://studio.youtube.com/video/ZlUELl5IuSg/edit
What and amazing achievement - well done to all of our pupils who took park.
Contact Us
Address
Grange Park School
Borough Green Road
Wrotham
Kent
TN15 7RD

Telephone
01732 882111
Email
Grange Park @ Stansted
Malthouse Road
Stansted
Kent
TN15 7PH

Telephone
01732 822813