Therapy Team
Therapy Team
Mrs Hannah Mellor - Speech and Language Therapist (Therapy Lead)*
I am a Senior Speech and Language Therapist, registered with the Health and Care Professions Council (HCPC). I qualified as a speech and language therapist in 2011 and since this time have worked in a variety of mainstream and specialist settings with children aged from 5 to 19. I developed an interest in autism and joined the team at Grange Park in 2017.

My role is to support staff and families to meet our pupils' speech, language and communication needs. I assess and deliver interventions on a one-to-one, small group or classroom basis as appropriate. I also oversee implementation of the SCERTS framework and The Zones of Regulation to support pupils' social communication and emotional regulation development.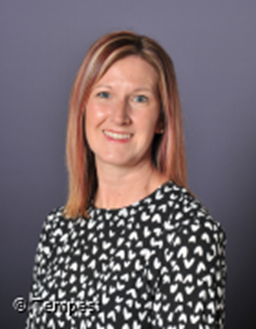 Mrs Nicky McKeon - Speech & Language Therapist
I am a Speech and Language Therapist registered with the Health and Care Professionals Council and the Royal College of Speech and Language Therapists. Following a successful commercial marketing career and the birth of my two children, I found a new direction in helping and then teaching children with speech and language difficulties. I graduated in 2021 with a First from the University of Greenwich having completed a Japanese exchange programme, worked in hospitals during the COVID 19 pandemic and completed my dissertation on the effectiveness of animal assisted therapy with autistic children.
I currently work across all the Grange Park sites - Stansted, Wrotham and both colleges, using the SCERTS framework and the Zones of Regulation.

When not at work, I split my time between her family, my enormous dog and most importantly my favourite pastime, eating cake.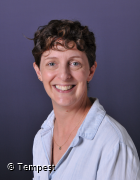 Mrs Catherine Evans - Speech & language Therapist
I am a Specialist Speech & Language Therapist who specialises in Autism and learning disabilities. I have worked extensively in specialist and mainstream education implementing integrated therapy services.
I am an experienced trainer and have developed training programmes for parents and support staff around nurturing early communication skills and supporting friendships.
Ms Ellen Griffiths - Consultant Speech and Language Therapist*
I qualified as a Speech and Language Therapist in 2008. Since this time, I have worked across a range of specialist and mainstream settings, with pupils with a variety of Speech, Language and Communication Needs. I joined the team in Grange Park in 2018.
Mrs Amy Lettington - Consultant Speech and Language Therapist*
I have been practising as a Speech and Language Therapist for 11 years, working both within the NHS and in private practice. I joined Grange Park School in 2017. Throughout my career I have supported
families and children in their homes and in school, and worked in a range of education settings as well Autism and related disorders diagnostic teams. I am also a qualified primary teacher.
During my time at Grange Park I have supported with introducing the SCERTS curriculum which is now a well-established framework in school. I enjoy running staff and parent training, including the Cygnet course. Recently I have found running the Understanding Me Programme, which supports pupils to understand their Autism Diagnosis, very rewarding.
Grange Park has given me the opportunity to work as part of a highly skilled and experienced therapy team. It has also given me the opportunity to work with, and support inspiring young people with Autism.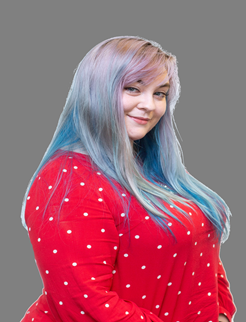 Miss Lexy Steel - Art Therapist*
I am an Art Psychotherapist registered with the Health Care Professions Council (HCPC). I am currently working with students in specialist schools and colleges who have a variety of different needs.
As an Art Therapist, I strongly believe that the provision of a safe space is important for students to express themselves and explore difficult emotions without judgement. You do not need to be good at art to do art therapy- we focus on the creative process and reflect on what is being communicated. When words are just not enough, a variety of different art materials can be used to support our students' well-being.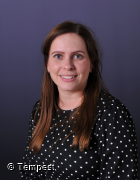 Mrs Laura Doran - SALT Assistant
I have been working at Grange Park for 3 years. I started off as a Learning mentor and in 2018 I was appointed to the role of a Therapy Assistant. I really enjoy being part of the Therapy Team.
I help run and organise Detective Club, Girls and Boys Group and Life Skills Club at lunch times.
I run therapy Interventions at the secondary and primary schools including Lego Therapy, The Zones of Regulation Curriculum and the Social Thinking Programme.
I contribute to the SCERTs assessment process and support the therapy team with delivering training.
A big part of my role is working with teaching staff to create a communication friendly environment throughout the school.
Since joining Grange Park I have really enjoy connecting with the pupils and helping them develop their communication skills.
I am a full time mum to two boys, we love to go on walks with our dog Maisy.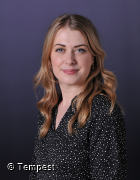 Mrs Jo Looney - SALT Assistant*
When I joined Grange Park in 2017 my role was initially split between working as a Learning Mentor and a Therapy Assistant. As a Learning Mentor for Year 7 I was able to gain experience and knowledge supporting students in the classroom. These students are now in Year 10 and I have enjoyed being able to follow their progress throughout the school.
As an assistant to the Therapy Team I have been able to contribute to creating a school environment suited to our autistic students and their communication needs. I took a year of maternity leave in 2018 and returned last year to continue as a Therapy Assistant part time.
I help to prepare and deliver therapy-led lunch clubs and interventions including Lego Therapy, Study Skills, Understanding Me and Drawing and Talking Therapy. I enjoy working with students in small groups and individually to help them meet their specific targets and develop their social communication skills.
I also support staff with the SCERTs assessment process and delivering the Zones of Regulation curriculum to our students.
Nearly all of my spare time is taken up by my daughter who is just about to enter the terrible twos!
Mr Sam Lewis – Consultant Occupational Therapist *
I am a Specialist Occupational Therapist with extensive knowledge and experience in Autism and developing pupils' independence.
I have worked at Grange Park supporting our pupils and families for over ten years. I am an experienced trainer, who has developed training packages for a wide range of audiences on topics such as sleep difficulties, anxiety and sensory processing.
I have also worked within NHS service for nearly 20 years, 16 of which have been specifically with children and young people (3-18 years). I also work in ASD diagnostic services within a multidisciplinary team (including Consultants, SALTs and Educational Psychologists).
I also work with individuals with ASD, ADHD and other neurodiverse conditions to facilitate the development of the life style to support needs effectively
Mrs Sarah Macintyre- Consultant Occupational Therapist *
I am an Occupational Therapist who has worked with young people with additional needs for over 20 years, specialising in helping those on the autistic spectrum. I have worked in the NHS in community paediatric roles, as well as in schools and clinics.
For the last six years I have been an independent consultant working with children at a range of both special and mainstream schools and colleges, and I also deliver training to educational staff and parents. I particularly enjoy working with the Grange Park staff and my therapy colleagues to introduce programmes such as the Zones of Regulation - which is now an integral part of Grange Park life.
I love working at Grange Park and I am passionate about developing my students' confidence and life skills to their full potential.
* indicates part-time staff