Senior Leadership Team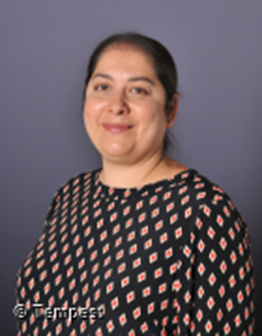 Miss Renukah Atwell: Executive Headteacher
Hello, my name is Miss Atwell and I am the Executive Headteacher of Grange Park School. I am responsible for the whole school including the pupils at colleges, Stansted and the school at Wrotham. This is my 8th year at Grange Park. I have been teaching since 2004 and have taught Business Studies, Computing, Religious Education, Citizenship, Maths and English and really enjoy helping pupils achieve their potential.
I am dedicated to provide the best educational opportunities and outcomes for all the pupils at Grange Park. Whilst no two pupils are the same I am focused on meeting the needs of all our pupils and ensuring that they have all they need to reach their individual potential. I am proud to lead an amazing school with the best staff.
I studied Business Studies at University and worked in the produce industry before becoming a teacher. I have worked in Comprehensive, Grammar and High Schools before coming to Grange Park and have found the school where the pupils are at the heart of everything we do.
I love my job and seeing pupils grow and develop into incredible young people.
In my spare time I enjoy spending time with my family and talking my dog Bailey for long walks.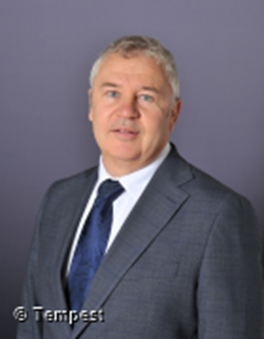 Mr Mark Cleave: Head of School (Wrotham)
My name is Mr. Cleave and my role as Head of School is to manage the day to day running of our Wrotham site and ensure the best possible outcomes for our pupils. I have been a teacher for just over 20 years, most of those in leadership roles in large non-selective schools, this helps me to ensure that our pupils have absolutely the best education with all the high expectations you would expect in mainstream but tailored to meet the individual needs of each one of our pupils.
I trained as a PE teacher but have also taught History and Geography to GCSE level, I am passionate about teaching and am part of the KSENT CPD group to try to continue to develop outstanding teachers and teacher's assistants.
In my spare time I have played rugby to a good standard and have been a coach, although now I am more of a spectator, dog walker and family taxi service!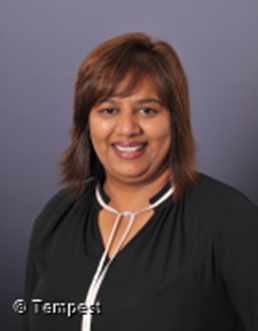 Mrs Rene Chetty-Marston: Head of School Stansted
My name is Mrs Chetty-Marston, and it's an honour to be the Head of School of our satellite Primary Provision at Grange Park. I joined Grange Park in January 2021 and I'm responsible for day to day leadership of Stansted. As a senior leader I work across both sites.
At Grange Park the children are the centre of all we do. We have high aspirations for all our children irrespective of their starting points and are committed to providing a provision which is nurturing and supportive whilst offering challenge and developing individual independence. We have an ambitious curriculum in line with other mainstream schools which is tailored to meet the needs of every child.
I graduated with Bachelor of Arts Degree (Law) and an equivalent Bachelor of Education Degree in South Africa, which is where is began my career in teaching. In 2001, I was recruited by a team of Head teachers from Kent as a Y6 teacher.
I have been in education for over 20 years in mainstream settings and have been fortunate enough to have worked in range of schools across Key Stages as a teacher and in senior leadership roles. I'm passionate about teaching and learning and I thoroughly enjoy my job and find it truly rewarding.
In my spare time, my family (including Rosie the goldendoodle) enjoy spending time out and about on muddy walks, nature trails or at the seaside, so I always have a pair of wellies or hiking boots close to hand!
I enjoyed playing team sports such as volleyball, basketball and badminton, but have recently taken up playing golf…let's just say I'm not there yet, but certainly getting into the swing of it!
Mr Lee Cooper: Post 16 Lead
My role is to oversee the post 16 provision at Grange Park and at our partnership sites, and I am located both at the Wrotham and College sites. I have 13 years of teaching and Senior Leadership experience gained at a large Further Education College and this has supported me in the role of transitioning of Grange Park students onto the next steps of their learning journey. I also teach Business and Computing to the Key Stage pupils who have chosen it in their options.
I studied Sports Science at University and enjoy undertaking professional development courses to support my role at school. I am currently a member of the KSENT Leadership and Management Group, with the aim to support leadership and management in the SEN sector in Kent.
In my spare time I am a keen runner have previously competed at an International level. I still run regularly now and compete at various levels on the road and cross country.
Miss Zoe McNally: Business Manager
My name is Miss McNally and I am the Business Manager at Grange Park School.
My role involves the management of the school's finances and budget, human resources, administration, premises, facilities and the health and safety across the sites.
I have worked at Grange Park School for 20 years and been the Business Manager for 8 years. I have a Diploma in School Business Management and CIPD Certificate in Human Resource Management.
In my free time I enjoy spending time with my family and walking my dog.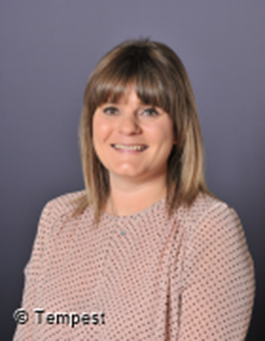 Miss Carolyn Underhill: Assistant Headteacher, Year 10 & 11 Progress Leader and Numeracy Co-ordinator
I have been at Grange Park for 8 years and started as a Learning Mentor, and was fortunate enough to complete my teacher training here. I am the Progress Leader for Key Stage 4 and also the Head of Maths which I also teach. I have had the pleasure of organising several extra curricular activities, trips and visits including a three day trip to Disney Land Paris, theatre trips and also the charity events that the school participate in such as Red Nose Day and Children in Need.
Working at Grange Park is a truly inspiring and wonderful opportunity, and I learn something new every day from our pupils. I strongly believe that every pupil is an individual, so the way in which we teach and interact with them must be a personal experience.
Outside of school I enjoy jigsaw puzzles and shopping. I am also a Disney aficionado, and love all things Mickey Mouse. I have two cats called Nala and Serabi and love travelling.