Science
At Grange Park school we teach science through investigation, using teaching styles and delivery tailored to engage pupils with Autism Spectrum Condition.
Our goal is to meet the needs of our pupils, by providing a curriculum that is flexible and varied, to deliver meaningful science for all, and prepare our pupils to meet the scientific challenges they will face through adult life.
Science teaching is divided into three Key Stages. KS2 (years 5 & 6), KS3 (years 7, 8 and 9) and KS4 (years 10 and 11).
Key Stage 2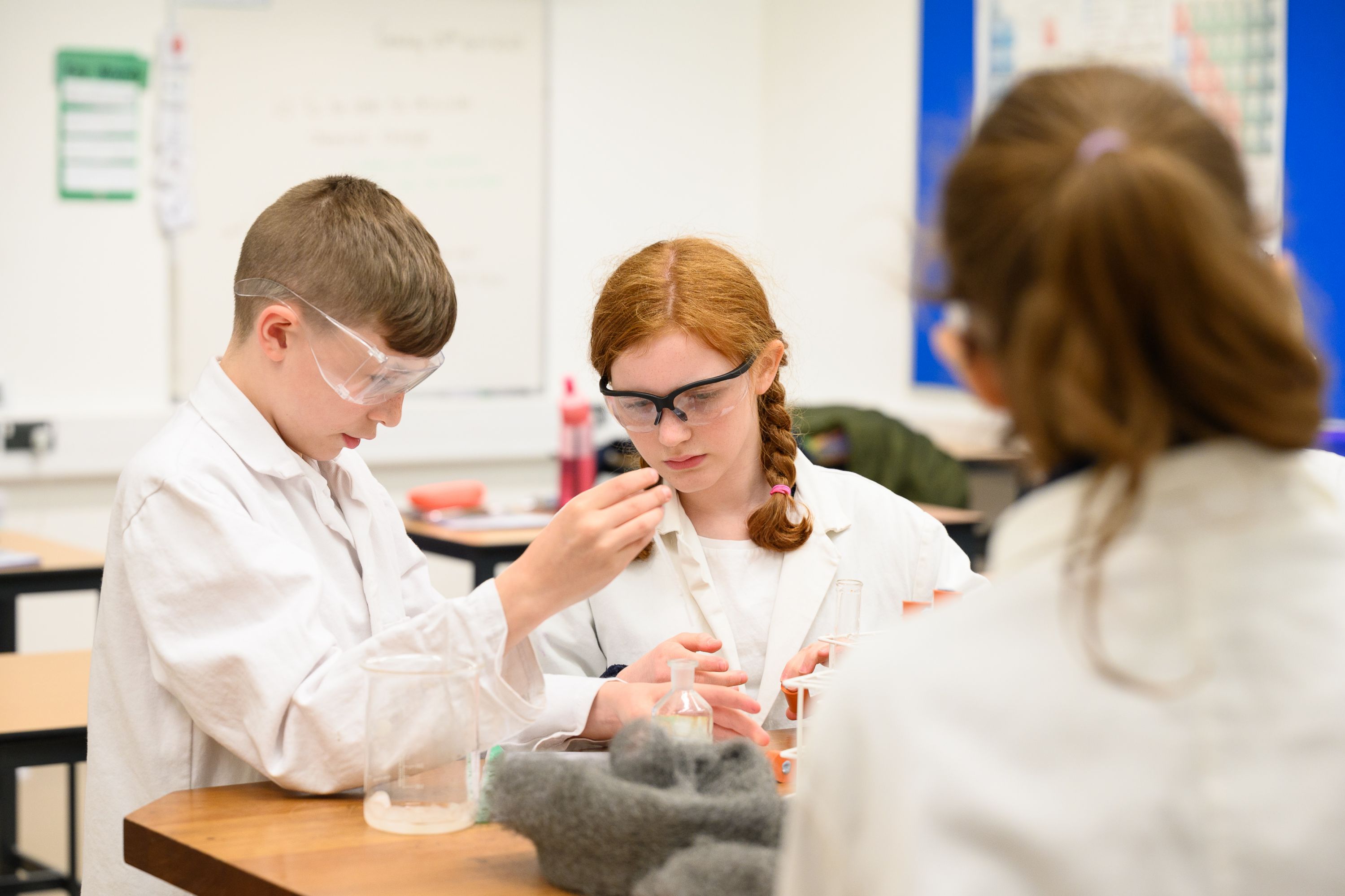 During KS2 the children will follow the national curriculum objectives. Our intention is to spark the children's scientific curiosity by encouraging them to observe and ask questions about the world around them. The curriculum encourages the children to develop their understanding of the world through investigations and experiments. While developing their scientific knowledge, they will also be introduced to the concept of thinking and working scientifically through taking measurements, recording data and results, identifying trends and patterns, presenting results and evaluating scientific evidence.
Key Stage 3
We follow a three year KS3. Our programme of study is supported by practical work to embed knowledge and understanding.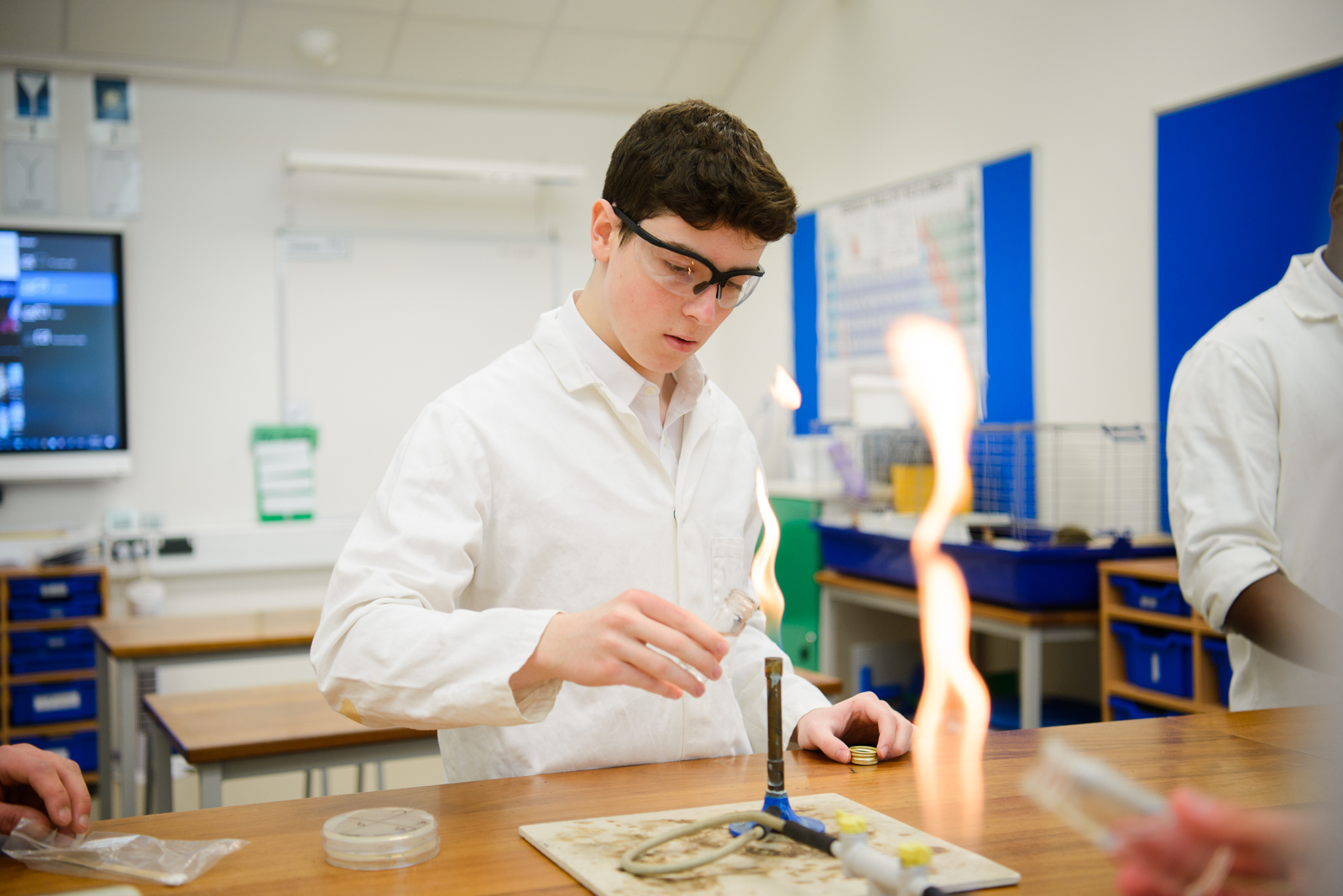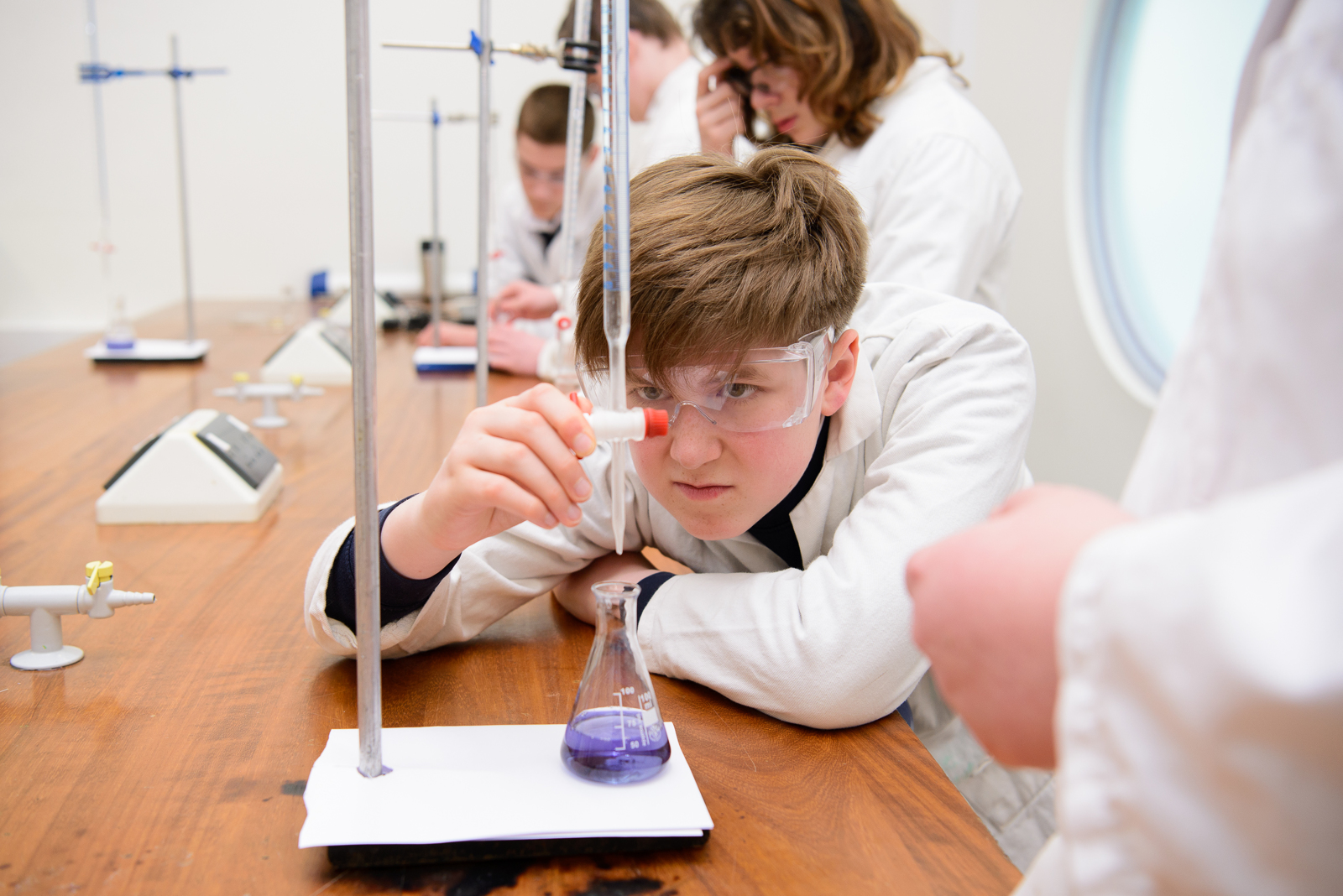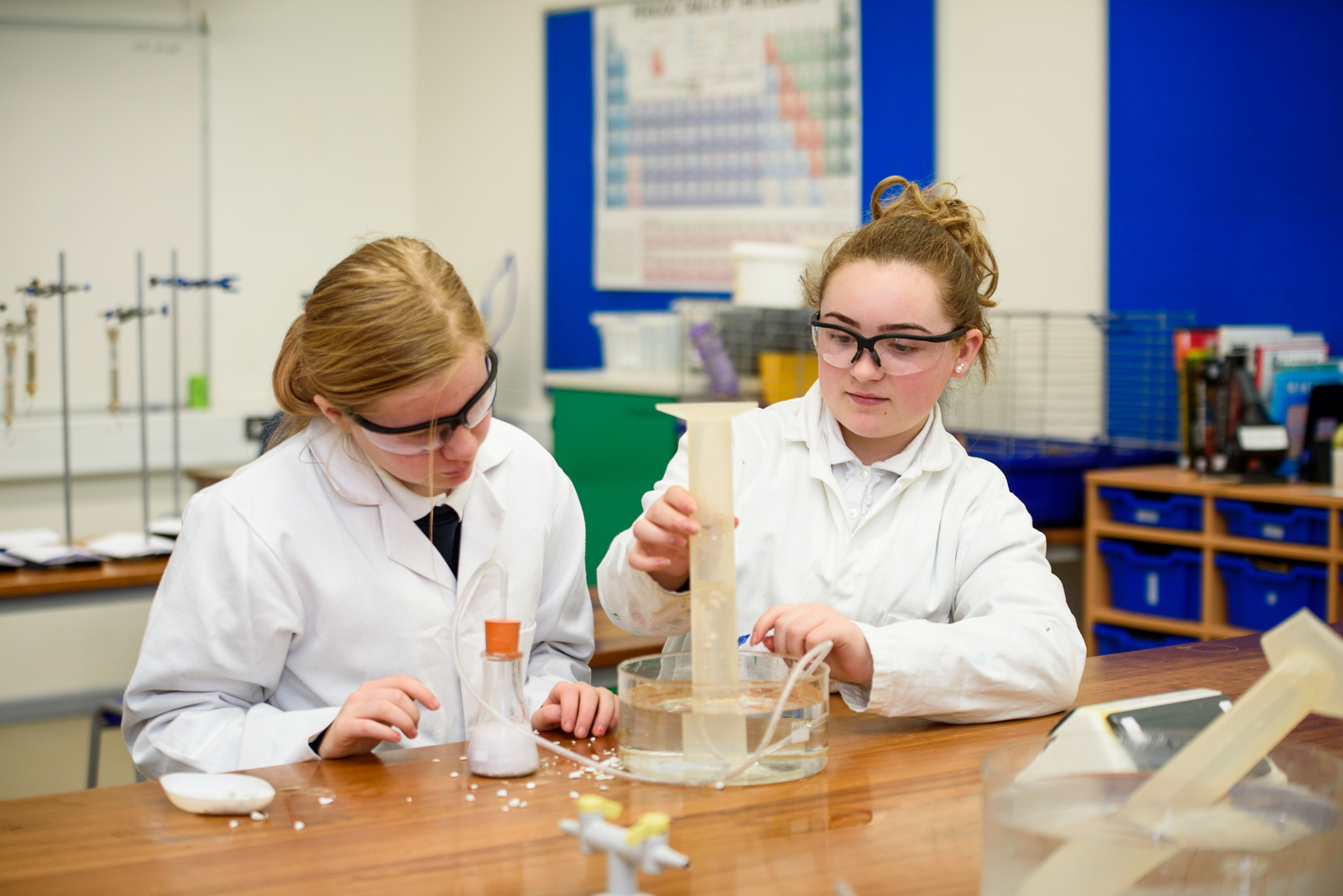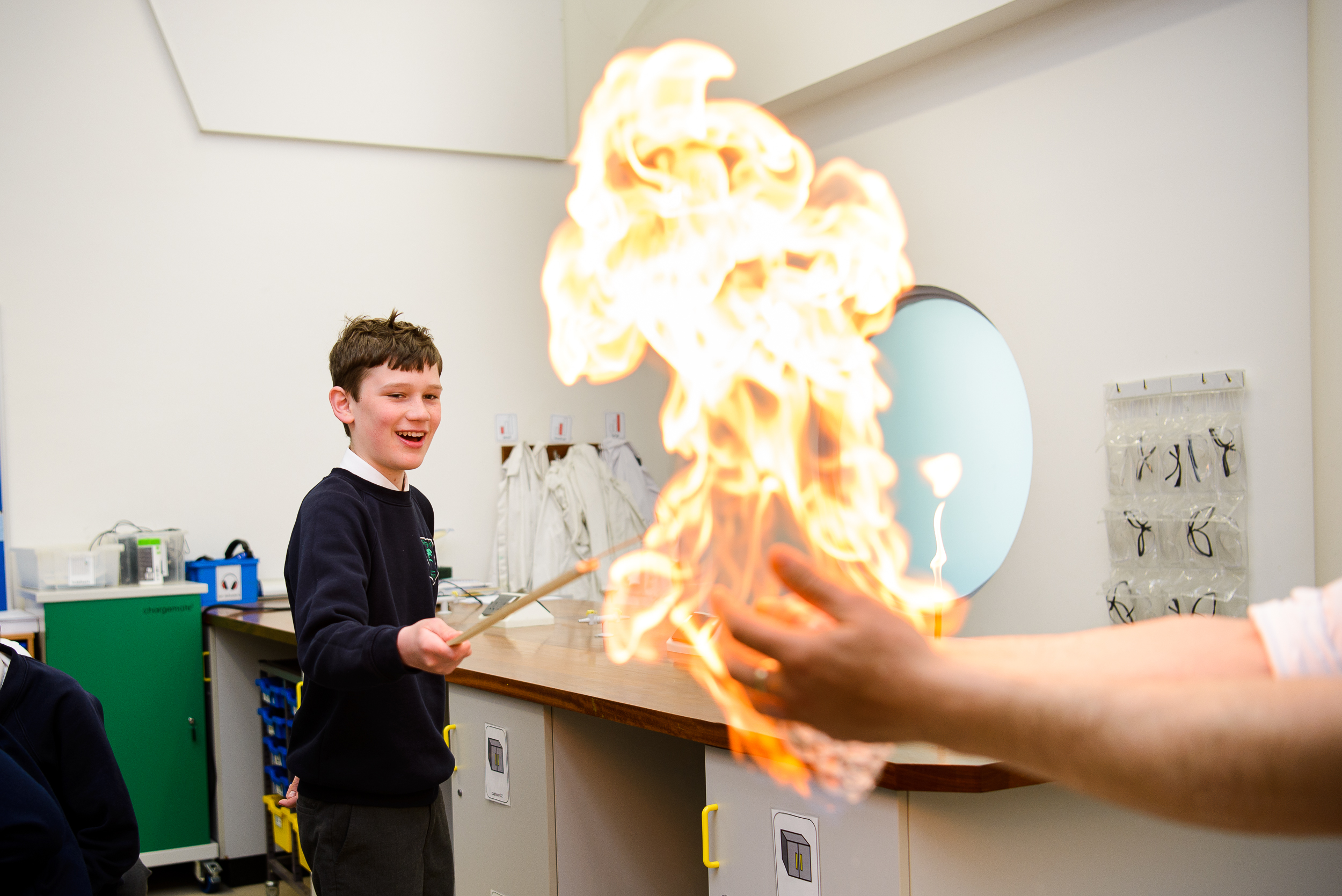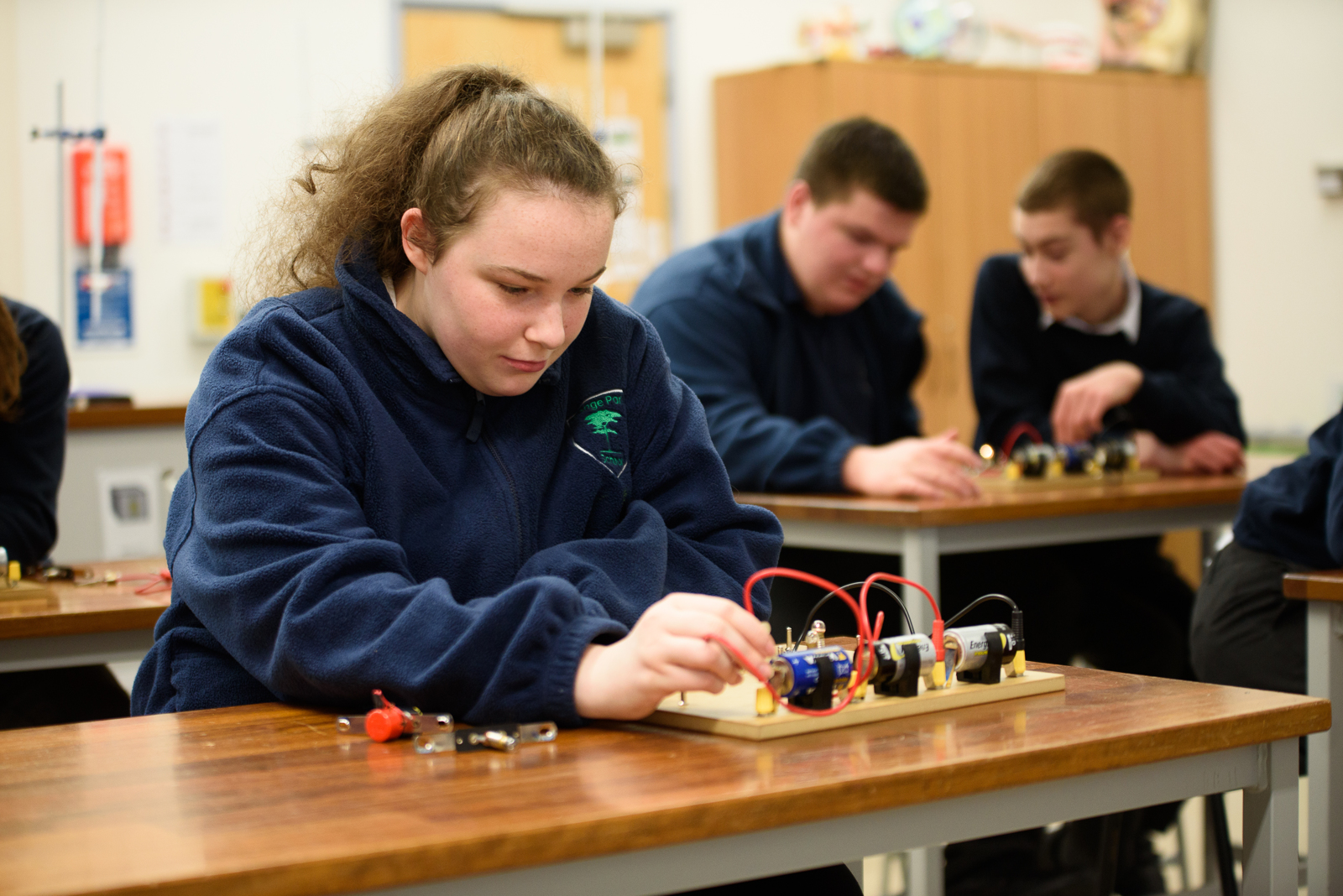 Key Stage 4
In years 10 & 11, our focus is on completing 2 GCSEs in Biology and Chemistry following the OCR Gateway Science Specification. Pupils complete one of these in year 10 followed by the other in year 11. Some pupils will also have the opportunity to study for GCSE Physics.
Working scientifically skills and practical skills are embedded throughout.
Final GCSE Exams
For each discipline, there are two papers which make up their final exams. All pupils are given additional support in the lead up to exams in the form of revision sessions and exam practice
For further information about our Science curriculum, please contact our Head of Science, Mrs Hazel Chilvers.