Grange Park School Uniform
Please be aware the uniform differs at the Wrotham Secondary site and Stansted Primary site. The school office are happy to assist with any queries.
Wrotham School Site - Key Stage 3 and 4
Years 7 to 11
Uniform

Navy sweatshirt with school logo*
Dark grey school trousers or skirt
White cotton school shirt/blouse or white polo style shirt
Black school shoes
Navy fleece* and/or waterproof fleece with school logo*
P.E. Kit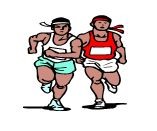 Navy shorts or Navy tracksuit bottoms
Sky blue polo shirt with the school logo* or white round neck t-shirt
Trainers
A towel, shower gel and deodorant will also be needed for showering.
*These items are available/can be ordered through our uniform supplier
Stansted School Site - Key Stage 2
Years 4 to 6 - TBC
Bottle Green sweatshirt /cardigan with school logo*
Dark grey school trousers or skirt
White polo style T-shirt
Black school shoes
School Jacket* or appropriate school coat
Wellington Boots
Wrotham School Key Stage 5
At KS5 we need to have a smart appearance, therefore we have the following guidelines for our everyday attire.
Uniform

A Key Stage 5 collared Polo Shirt, these are available in Navy Blue or Pink
A Key Stage 5 Navy hooded top or jumper
Trousers including jeans are acceptable but we ask that pupils do not wear tracksuit bottoms
Girls may wear plain/school trousers or a skirt/dress of a suitable length
Shoes or Trainers are suitable.
Key Stage 5 students will also require gym/swimming kit and clothing specific for offsite activities.
Sports Kit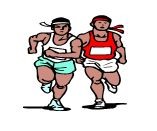 A tracksuit – top/sweatshirt and bottoms
Trainers
T-shirt or Polo shirt
Towel, Shower Gel and Deodorant
Please ensure all items of uniform, P.E. kit and other equipment brought into school are clearly labelled.