Grange Park School Uniform
Key Stage 3 and 4
Uniform

Navy sweatshirt with school logo*
Dark grey school trousers or skirt
White cotton school shirt/blouse or white polo style shirt
Black school shoes
Navy fleece* and/or waterproof fleece with school logo*
P.E. Kit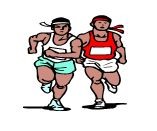 Navy shorts
Sky blue polo shirt with the school logo* or white round neck t-shirt
Navy blue tracksuit
White trainers
A towel, shower gel and deodorant will also be needed for showering.
*These items are available/can be ordered through our uniform supplier
Key Stage 5
At KS5 we need to have a smart appearance, therefore we have the following guidelines for our everyday attire.
Uniform

A collared shirt including Polo Shirts (T-shirts are not acceptable)
Plain trousers/school trousers – Denim, jeans and tracksuit bottoms are not acceptable
Girls may wear plain/school trousers or a skirt/dress of a suitable length
Jumpers are acceptable
Black or Brown shoes (not trainers)
Sports Kit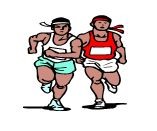 A tracksuit – top/sweatshirt and bottoms
Trainers
T-shirt or Polo shirt
Towel, Shower Gel and Deodorant
Please ensure all items of uniform, P.E. kit and other equipment brought into school are clearly labelled.