Art and Design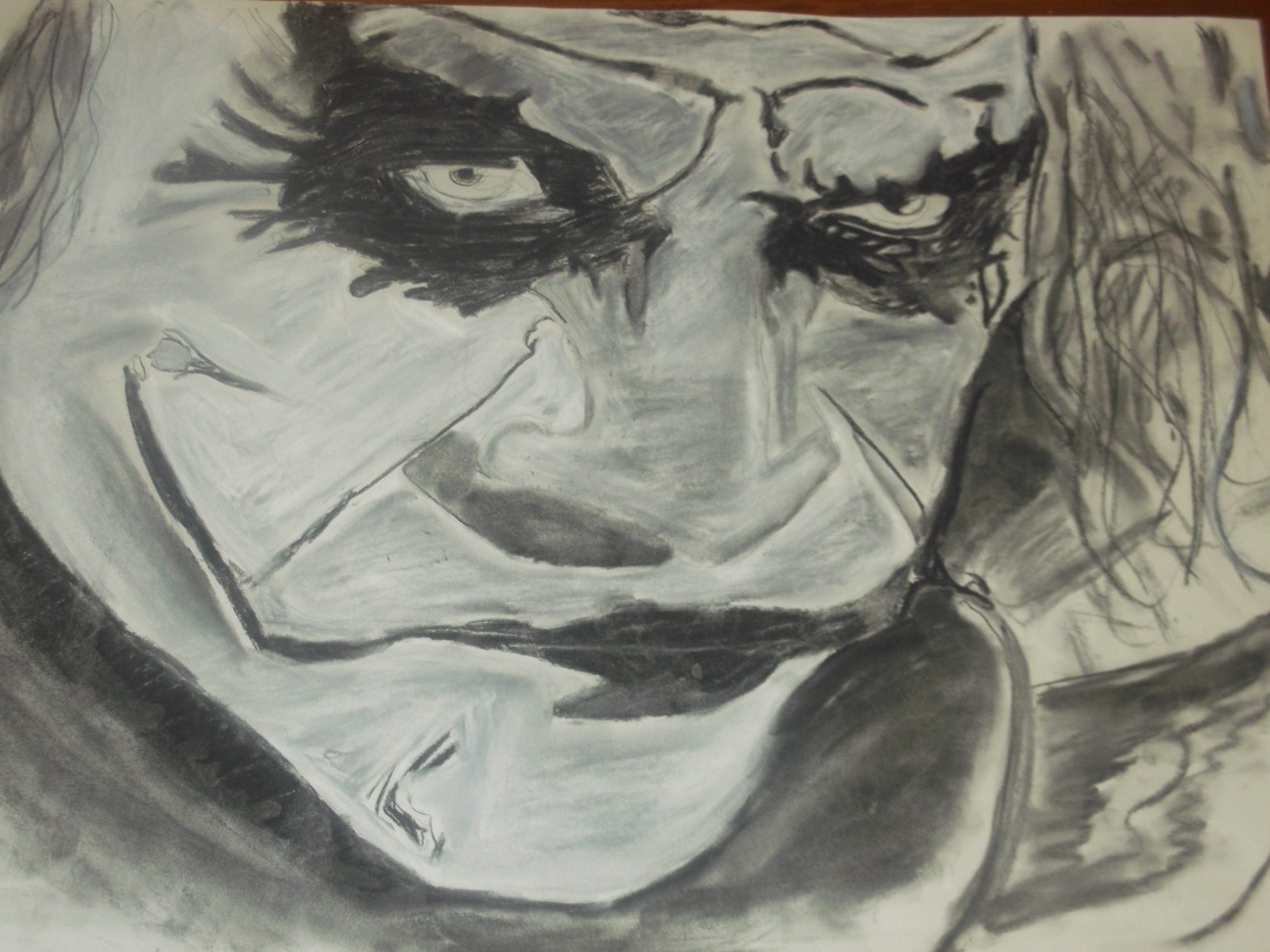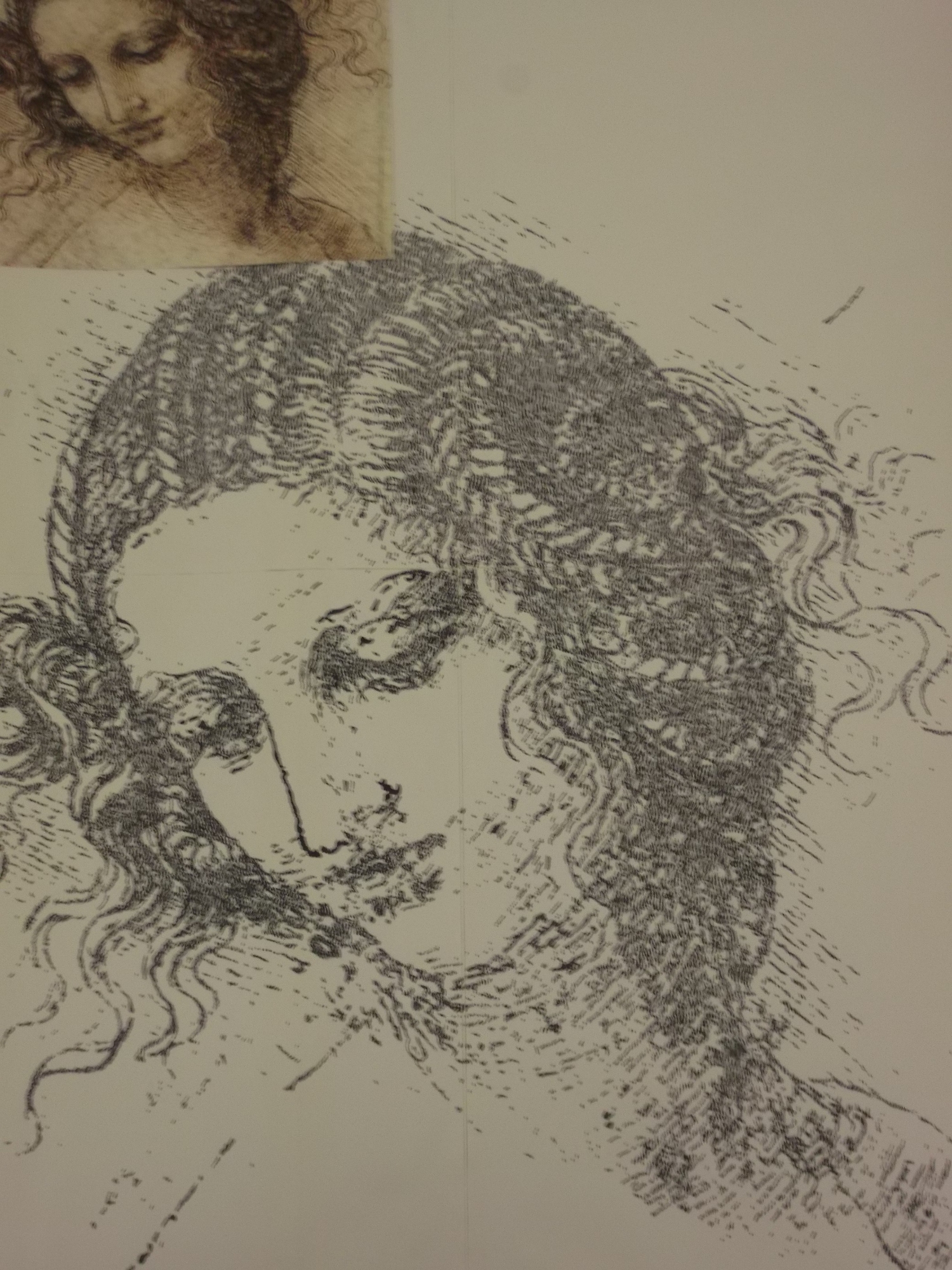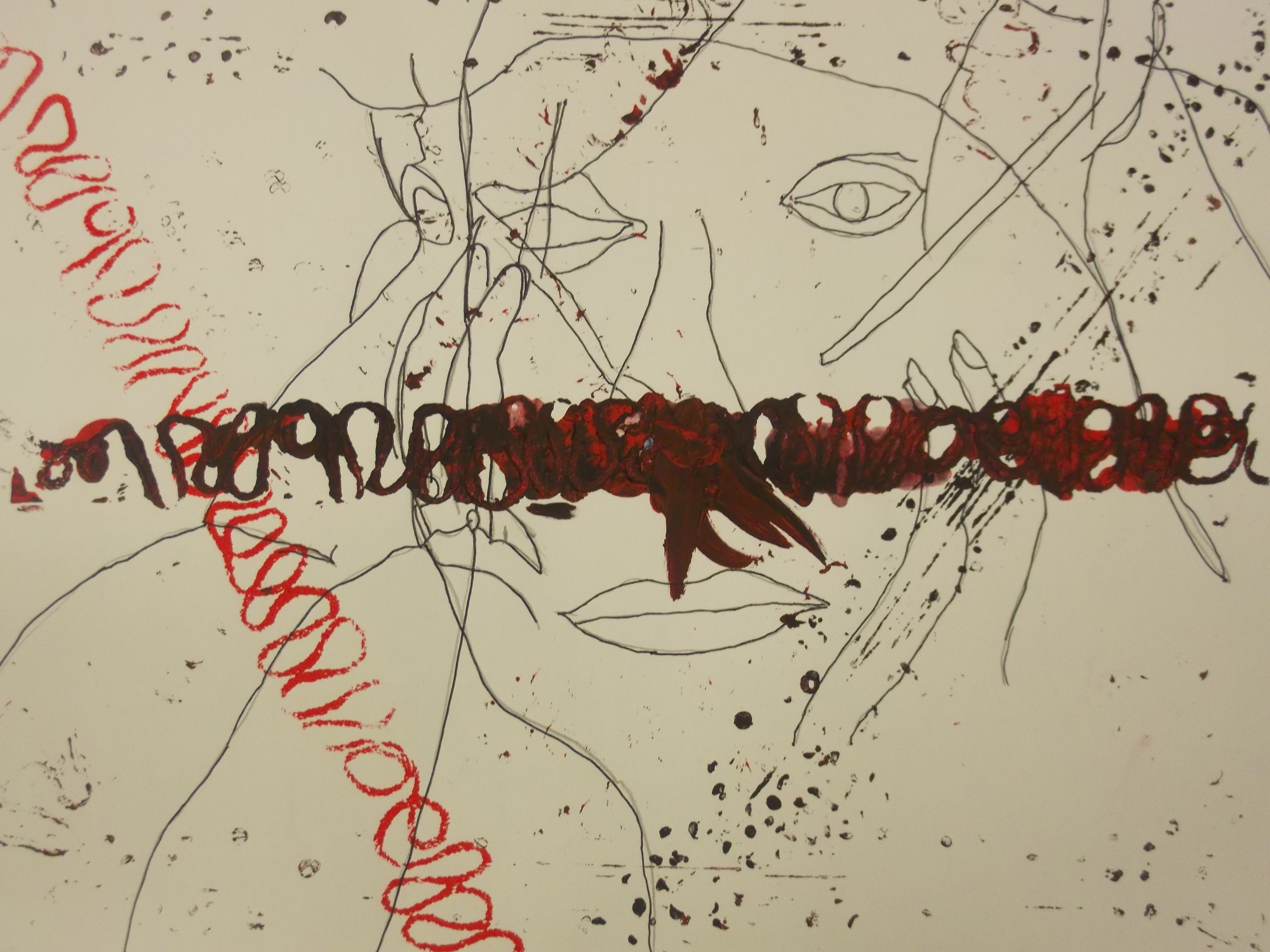 All pupils study Art and Design in Key Stage 3 and cover a variety of topics over a two year rotation. Lessons are designed to be active and exciting. Pupils learn about colours and texture and use a variety of different materials which allows them to explore art. Pupils are encouraged to be independent in their choices but also to work in pairs or small groups. Lessons take place both indoors and outdoors.
At Key Stage 4, GCSE Art & Design is offered to Grange Park School students as an elective subject. Students follow the current OCR specification to attain a GCSE Art & Design qualification. The students follow the Combined Areas of Study unit title.
Students are given the freedom to creatively experiment and express their ability whilst producing a Art & Design portfolio. The portfolio equates to 60% of the qualification with an OCR set task in the final year of the course. The OCR set task is a 10 hour supervised practical exam and is the final 40% of the qualification.
The current portfolio theme is: Portraits & Personal Identity.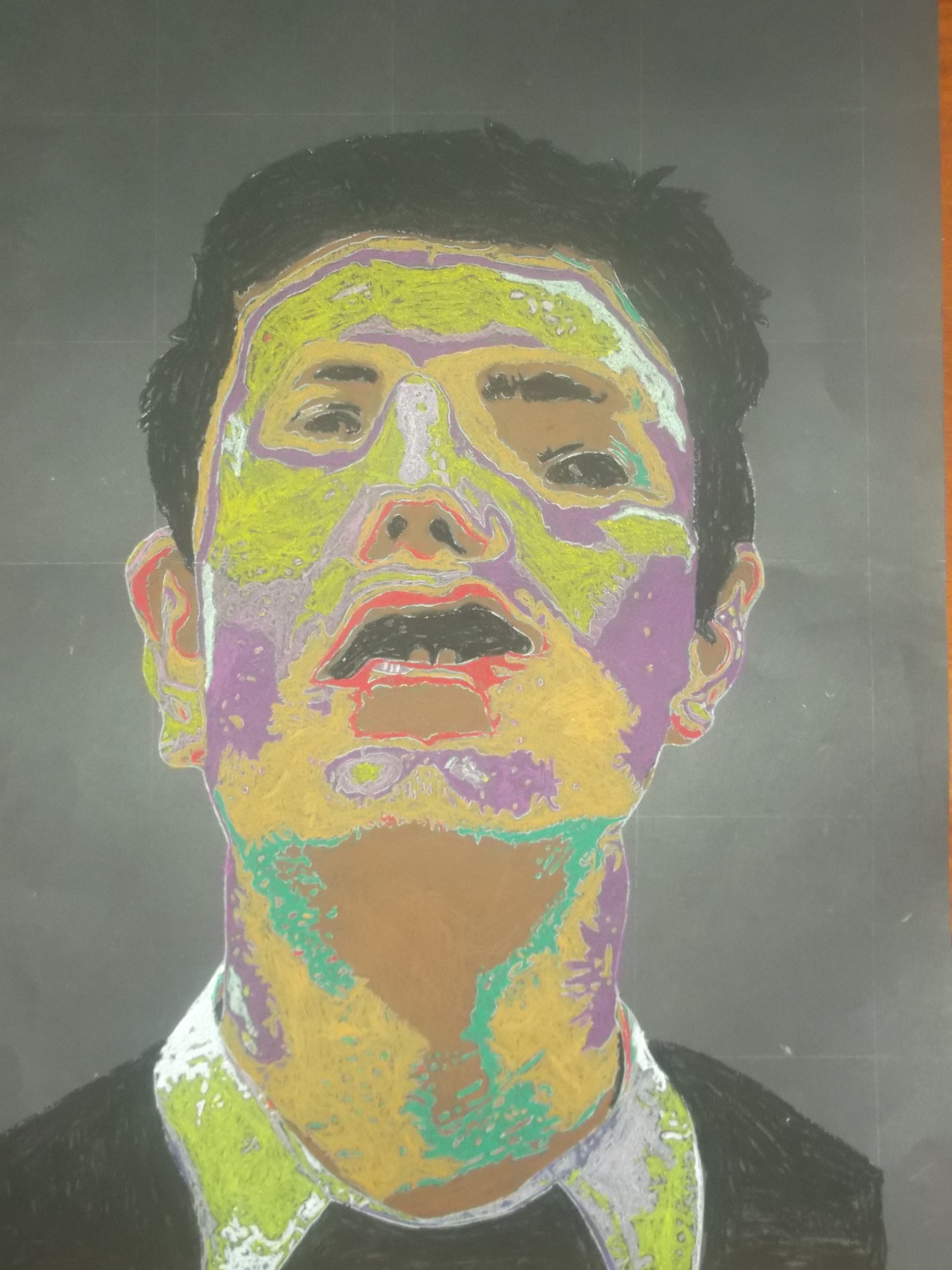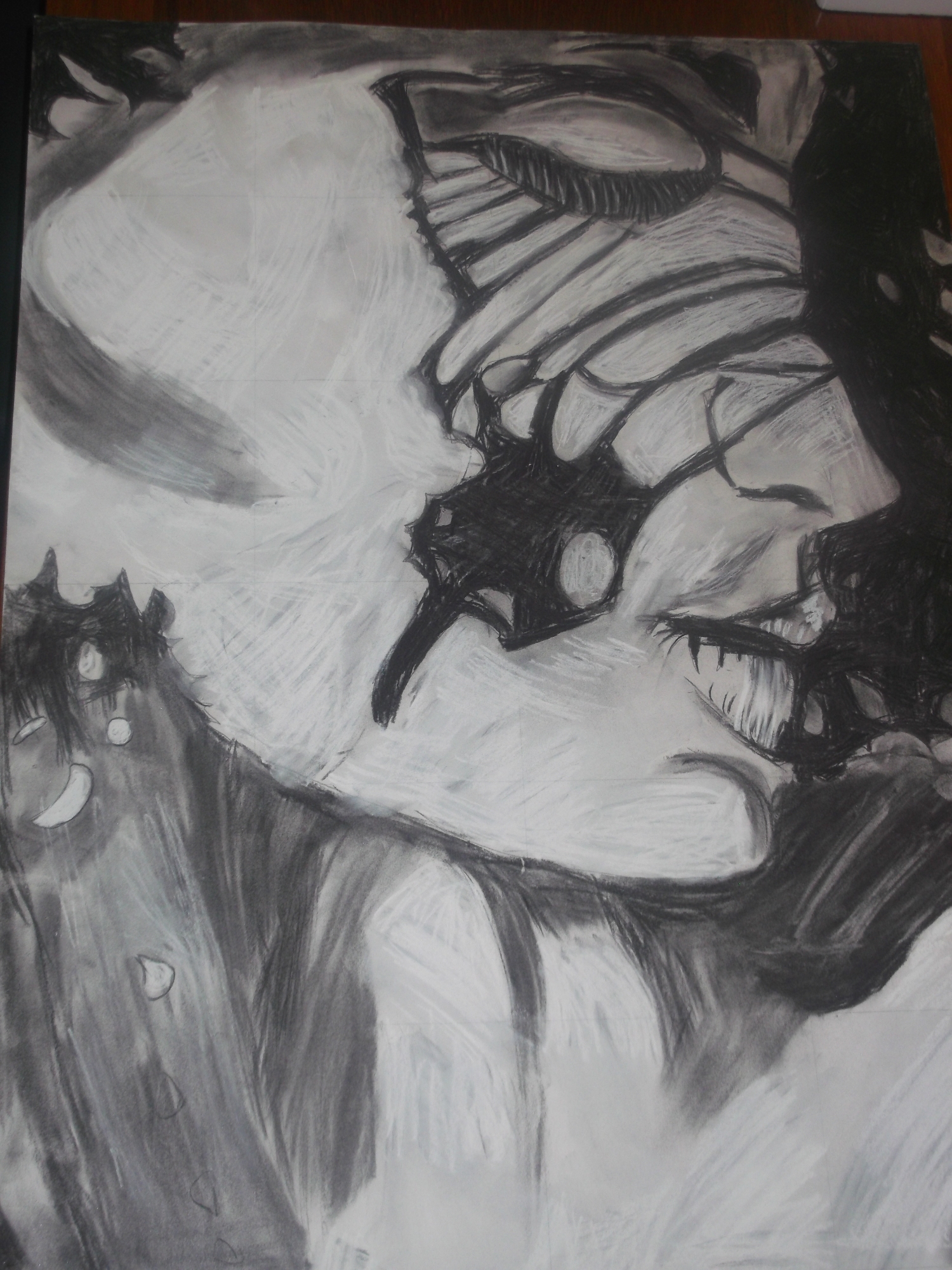 Aims and Objectives
At Grange Park School the teaching of art and design should help children to develop an interest in and an appreciation of, the creative world:
To promote a stimulating environment in which creativity, originality and expressiveness are valued.

To offer a wide range of activities that pupils can respond to by using many senses, techniques and tools.

To allow sufficient time for pupils to explore and develop ideas.

To teach practical skills needed to express themselves, therefore promoting independence.

To value and comment on each other's work.

To display work in classrooms and communal areas for the enjoyment and appreciation of all.

To encourage pupils to value the contribution made to their world by artists and designers from different places and cultures.

To have an understanding of the history of art, famous artists and designers.

To make use of new technologies.

To teach children to adopt safe practices when working.
Key Stage 3 Programme of Study
There will be a number of planned visits to: The Royal Academy, Tate Modern and Tate Britain. The National Gallery, Somerset House, The Wallace Collection and the V&A.
Year 1
Year 7

Year 8

Year 9

Term 1

Drawing Skills Project

Colour theory

Artist study: Van Gough, Kandinsky

Drawing Skills Project

Colour theory

Artist study: Van Gough, Piet Mondrian

Drawing Skills Project

Cezanne, Picasso

Term 2

Influences from around the world

Ceramics

Artist study: Leighton, De Morgan

Proposed visit to Leighton House/V&A

Influences from around the world

Ceramics

Artist study: Leighton, Arthur Liberty

Proposed visit to Leighton House/V&A

Perspective drawing and Landscapes

Digital Art and Photography

Artist Study:

Proposed trip to Somerset House

Term 3

Investigating Patterns

Printing project - Block printing & screen printing

Artist Study: William Morris, Timorous Beasties

Investigating Patterns

Printing project - Block printing & screen printing

Artist Study: William Morris, Timorous Beasties

Sculpture Project/Pop Art

Influenced by Pop Artist Wayne Thiebaud, students will design and create ceramic cakes

Term 4

Art of Autism

Art of Autism

Art of Autism

Term 5

Take one picture…

Students will explore the theme of the painting and produce a piece of artwork in response.

Take one picture….

Students will explore the theme of the painting and produce a piece of artwork in response.

Portrait Project - David Hockney - Sitting Portraits

Photography

Painting on canvass

Artist Study: David Hockney

Term 6

Nature and Art: Natural Forms

Artist Study: Jock McFadyen, Andy Goldsworthy, Patrick Blanc

Nature and Art: natural Forms

Plaster work, sculpture, drawing and painting

Myths and Legends
Year 2
Year 7

Year 8

Year 9

Term 1

Portraits - Clay Busts

Artist study: Alex Hirzel

Portraits - Clay Busts

Artist study: Alex Hirzel

Portraiture -

Clay Figurines and graphite drawings with erasers

Artist: Rembrant

Term 2

Textiles - Felting

Textiles - Felting

Textiles – screen printing onto fabric - T-shirts and cushions

Term 3

Fantasy and Surrealism

Artist Study: Magritte, Dali

Fantasy and Surrealism

Artist Study: Magritte, Dali

Landscapes (digital)

Artist: Hockney

Term 4

Art of Autism

Art of Autism

Art of Autism

Term 5

Take one picture…

Students will explore the theme of the painting and produce a piece of artwork in response.

Take one picture….

Students will explore the theme of the painting and produce a piece of artwork in response.

Paint like Turner!

Artist Study: William Turner

Trip to Tate Britain

Term 6

Art and Buildings/architecture

Living plant walls, drawing routes to school or favourite places/journeys – noting buildings along route

Working together/adding work to create a communal collage!

Artist Study: Louisa Hutton, Fashid Moussavi, Altoni Gaudi, Jock McFayden

Art and Buildings/architecture

Living plant walls, drawing routes to school or favourite places/journeys – noting buildings along route

Working together/adding work to create a communal collage!

Artist Study: Louisa Hutton, Fashid Moussavi, Altoni Gaudi, Jock McFayden

Nature – pin point printing insects

Artist: Henry Moore

Trip to Tate Britain
Key Stage 4 Programme of Study
Year 10/11 OCR GCSE
| | | |
| --- | --- | --- |
| Term 1 | Pre coursework project | Still life/Drawing Project |
| Term 2 | Pre coursework project | Everyday Objects/Natural Forms |
| Term 3 | Pre coursework project | Everyday Objects/Natural Forms |
| Term 4 | GCSE PROJECT | Portraiture |
| Term 5 | GCSE PROJECT | Portraiture |
| Term 6 | GCSE PROJECT | Portraiture |
Year 10/11 OCR GCSE
Term 1

GCSE PROJECT

Portraiture

Term 2

GCSE PROJECT

Portraiture

Term 3

GCSE SET TASK LAUNCH

Term 4

GCSE SET TASK

Term 5

GCSE SET TASK EXAM

Term 6

GCSE project/mounting up/alternative timetable