Harvest Festival 2017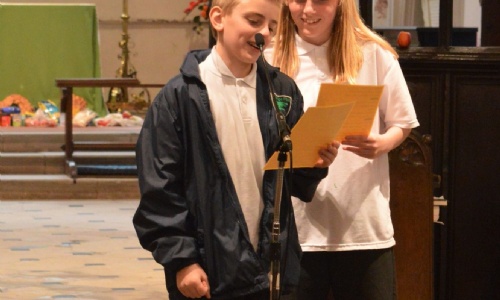 Every year, Grange Park holds a Harvest Festival service at St George's Church in Wrotham.
Families and staff at Grange Park are always very generous when sending in donations of food and this year was no different. Year 8 then did a great job of making and packing the donation boxes to take to the church.
On the day, the whole school then visited the church for the Harvest Festival service and many pupils were kind (and brave!) enough to volunteer to do readings or play the piano. It was great to see so many families and friends of Grange Park joining us for the service and all the food donations were greatly appreciated by St George's and those who in need who received them.