Children in Need 2017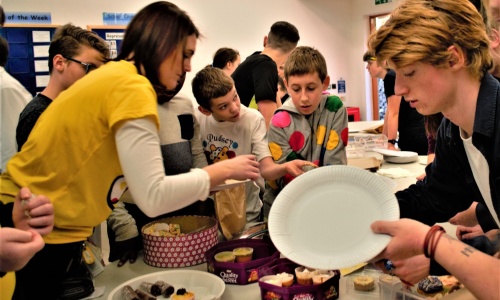 The whole school came out in style on the 17th November to raise money for Children in Need.
Staff and pupils dressed in fancy dress and took part in a Children in Need quiz in the hall. KS5 also had a great time baking cupcakes which they then sold along with contributions sent in from home to staff and pupils in the afternoon. Between the cake sale, raffle and the Smarties guessing game, Grange Park raised a massive £467.95. Well done to all who helped out.