Kent FA Interschools Disability Football League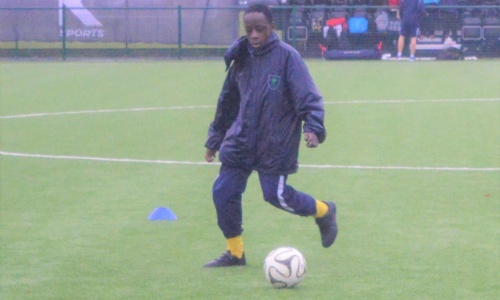 Grange Park Football team has had a busy term taking part in the Kent FA Interschools Disability Football League.
The first tournament of the season was on the 7th November and the team did extremely well showing great sportsmanship throughout the day.
The second fixture took place on 7th November and despite the weather not playing ball, the two teams braved the elements and scored lots of goals. Jordan even managed to score whilst goal-keeping! It was a brilliant day even with the extremely cold, wet and windy weather and walking back into school at the end with dripping wet kit made everyone chuckle! All the staff and pupils had big smiles on their faces throughout and spoke highly of the day.
Well done to all the team, bring on the next round in the New Year!