Mother's Day Afternoon Tea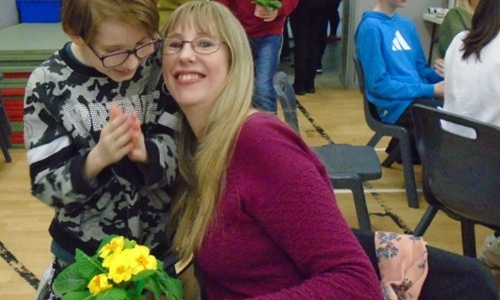 On Friday 17th March we hosted our first whole school Mother's Day Afternoon Tea.
We welcomed over 50 mums, grandmothers and aunts to the school to be celebrated by their child.
The afternoon ran from 2-3pm, where the pupils joined their family eating scones and cakes, to celebrate how thankful they are for all that their mum does for them. All the pupils worked hard decorating plant pots to give to their mums, which was a lovely surprise.
It was a really special afternoon, and we are so pleased that so many family members came to visit and spend the afternoon with us.