Harvest Festival & Christmas Services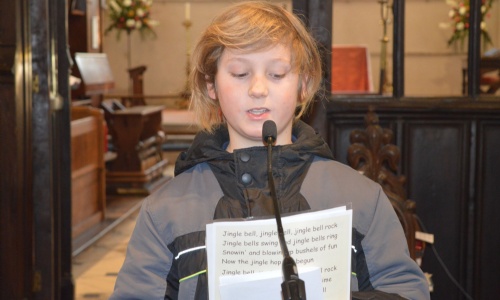 On Wednesday 12th October, we had our Annual Harvest Festival at Wrotham Church. Parents were invited to come and watch the performance, where we had a record number of volunteers and some excellent reading and singing from our Wrotham and Stansted pupils. The whole of the Wrotham site walked from school to the church and showed exceptional behaviour for the journey and during the performance in the church. The service consisted of stories, prayers, poems, hymns and a talk from Reverend Edwards. Our food donations were boxed up and passed on to the church who were taking them on to the local food bank to be distributed in the local area. Thank you to all who kindly made donations,
We held our annual Christmas church service at St George's Church in Wrotham and we were even lucky enough to get some snow!
There was a nativity performance along with lots of Christmas songs and readings, then we all headed back to the Wrotham site for our annual Christmas lunch, which was served by Miss Atwell, Mr Cleave, Mrs Chetty-Marston, Miss McNally and Miss Underhill.
Happy festive season from Grange Park!