Fundraising for the Sensory Garden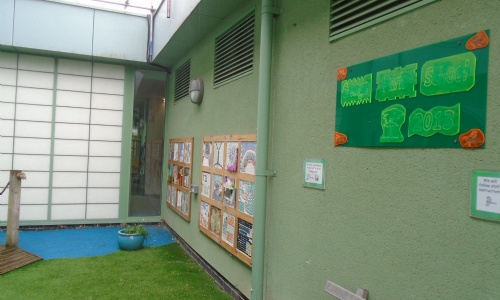 This year we have signed up to the Social Action Challenge to make a change!
The sensory garden for our pupils is in need of updating, and our Key Stage 5 pupils wanted to do something about it. They have worked hard to put together a plan so that the artwork can be updated to represent the year the world has had; to add a sheltered area so they can still sit out there in the rain; and they are looking to plant some beautifully scented flowers and install a working water feature. A sensory garden for our pupils improves their physical fitness, health, mood and cognition, but to do this, we need to raise the funds for them to start work on their plan.
Gardening and plant care help the students develop gross and fine motor skills, and the time outdoors, breathing fresh air, and being exposed to sunlight are extremely beneficial to the children's development of self-regulation. The students are wanting to do all the updating themselves, painting, creating and planting, they just need to raise the money to buy the resources.
Our second team are also wanting to make a change in our local community, they haven't started their journey yet but are looking at providing the local community information about Autism and their journey.
If you would like to make a donation to our sensory garden fund, please visit our JustGiving page!
We will be keeping you posted on the work, so watch this space!