Unicef Rights Respecting School/Autism Awareness Week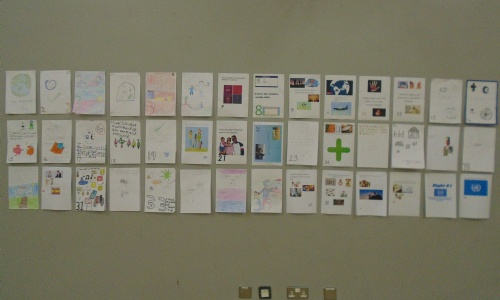 Grange Park are working towards their Silver Rights Respecting Schools Award.
Together young people and the school community learn about children's rights, putting them into practice every day. The Award is not just about what children do but also, importantly, what adults do. In Rights Respecting Schools children's rights are promoted and realised, adults and children work towards this goal together.
On Wednesday 31st March, Grange Park pupils spent the day looking at their Autism for Autism Awareness week and how this links to the 'Rights Aware' part of the Rights Respecting School Award. Some fantastic work was done, with some thought provoking discussions being had around school.
The Award is being led by our Key Stage 5 Progress Leader, Miss Dobney, who summed up the day brilliantly:
'Wow what an excellent day! Today all our pupils were off timetable, and we were developing their understanding of children's rights and Autism. The first half of the day they discovered what their rights are, the rights around the world and they also made an excellent supersized poster of all 42 rights in the school hall. The conversations and debates the students were having were incredible, their behaviour was excellent, and we are so proud of every single one of them. As on Good Friday it is Autism Awareness day, our Speech and Language team, also put together some sessions developing the students understanding of their autism. Again, there were some excellent conversations happening, compliment sharing among peers and discoveries of some of the most successful and inspirational autistic individuals.'
There are lots of photos of the days events in our Gallery page.