Grange Park Pupil's Artwork to Feature in National Gallery Nationwide Outdoor Exhibition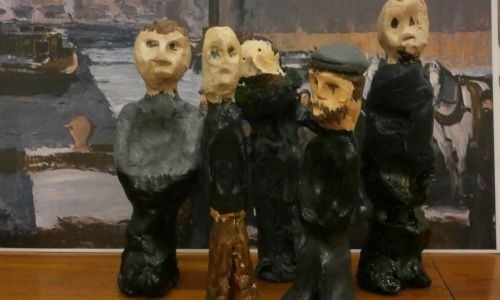 Last year, some of our pupil's work was featured in the National Gallery's Take One Picture Exhibition.
The Men of the Docks clay sculptures produced by our pupil's have now been selected to feature on digital billboards across the country in partnership with the National Gallery and Ocean Outdoor.
The work will be displayed nationwide in the first two weeks of March 2021 and you can read the full National Gallery press release here.
This is a fantastic achievement by our Year 8 & 9 pupils, so a huge well done to eveyone involved and to Mrs Hayter for pushing the project forward.