Remembrance Display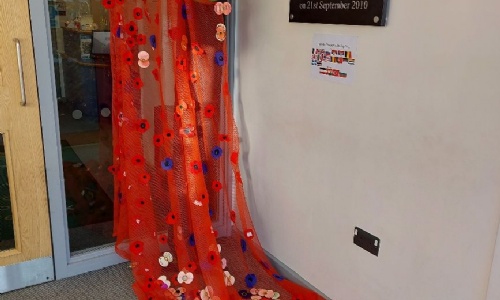 This year the pupils have created an amazing display for Remembrance. Pupils and staff all received a wooden poppy which they either decorated or wrote a message on. Key Stage 5 pupils then collected them all up and three of our pupils, Kieran, Jay & Alex put together the display which has been set up in Reception at the Wrotham site.
The whole school has been involved in creating the display, with Erin, Cody and Daisy making the wooden poppies, Christopher for making the cross and Lucy for making the wreath in Floristry.
Along with the rest of the county, we also acknowledged the two minutes' silence at 11 o'clock.