Harvest October 2020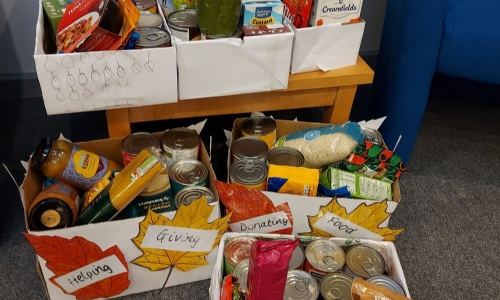 The collection for Harvest Festival this year has been amazing, thank so you much to all our students and their families and staff for all of your contributions.
This year due to the pandemic we have been unable to take part in our annual Harvest Festival at the local church. Yet we still wanted to make the students aware, design boxes and donate locally. We had a range of year groups decorating and filling boxes from both our Wrotham and Stanstead sites.
Thank you again for all your contributions, they will go a long way!
Click here to see more photos.