Love in a Box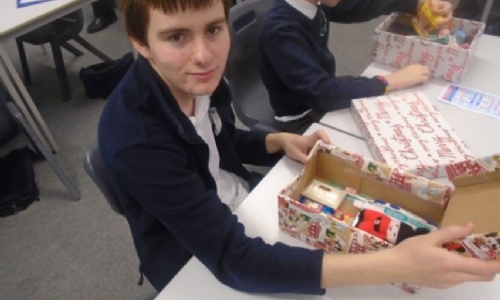 Grange Park supports the Rotary Club with this campaign annually and this year, Year 10 took on the responsibility as part of their Citizenship lessons.
First the pupils research Love in a Box to understand why it is such an important event. They then packed over 20 boxes with gifts such as notebooks, colouring pens, toiletries and sweets. They also put in Christmas cards as they wanted to wish the recipients a Merry Christmas.
The Year 10 pupils showed maturity and a development of empathy for children who do not have as much as they do.